Brands
The Leaders of Design & Innovation
Meet the companies that we call partners. These commercial and smart home technology brands form the foundation of our product specifications for our installation projects in the Toronto area thanks in part to their best-in-class performance, breadth of product offering and ongoing technological innovation.
A leading worldwide company specializing in communication solutions for residential, commercial and MDU applications, 2N was founded by three friends in Prague in 1991. Leveraging almost three decades of experience in the telecommunications industry, the company specializes in IP intercoms, building access control, answering units, cloud services and IP audio and elevator systems. In 2015, the company was purchased by Axis Networks, providing an influx of capital to continue innovation on their industry-leading IP solutions. Especially known for its intercoms and door stations, 2N allows homeowners and building managers in Mississauga, ON and nearby cities to combine style and security with sleek, easy-to-use video communication systems. Answer from anywhere using their intuitive app or by incorporating 2N into your go-to automation or security system.
Axis is the market leader in network security solutions for industries spanning retail, hospitality, transportation, government, healthcare, education and even smart cities. Founded in 1984 in Sweden, Axis offers a wide range of security solutions, from scalable network video surveillance systems and access control systems to high-quality audio solutions for improved security and ambiance. Axis also offers an extensive range of technical support tools to help customers get the most out of their investment. After creating the first-ever network camera in 1996, Axis committed to leading the IP video market with the largest portfolio of products to meet as many security needs as possible. Today, Axis continues to help meet the growing need for a smarter, safer world.
What started as an innovative radio manufacturer in 1934, Barco is now an international name in high-end home theater projectors. The Belgian-born technology company offers three ranges of home cinema projectors to meet the unique needs of consumers and home environments. Designed for film enthusiasts who crave top-tier motion picture reproduction, Barco home theater projectors feature specially crafted lenses, optics and advanced electronics processing to promise a flawless representation of every moment of your favorite content. Employing the same cutting-edge technology moviemakers use to film, Barco projectors delight even the most discerning cinephiles.
Universally loved by audiophiles and recording professionals, Bowers & Wilkins is believed by many to offer the best loudspeakers in the world. They are so synonymous with luxury sound that they're the official audio solution for all Jaguar car models. For more than 50 years, they have been the standard bearers in the hi-fi world through handcrafted speakers, superior grade materials and industry-leading audio engineering. They introduced the use of Kevlar and Diamond for the ultimate in pure, striking sound reproduction, and their audio engineering delivers expansive depth and clarity. Despite being best known for their flagship loudspeakers, B&W now offers the same exacting audio standard to their line of headphones, subwoofers, architectural speakers and even their stylish wireless speakers.
Experience personalized control for your unique lifestyle with the power of Salt Lake City-based Control4. Connect virtually any device in your home or business to work together, and command them all with customized one-touch controls and scenes from your system remote or smart device of choice. Whether you're home or away, Control4 gives you the power to command and monitor your estate or business in one platform. The transformative benefits of a smart connected home and business with Control4 delivers convenience, peace of mind and an efficient environment that's comfortable and safe.
Bring your smart home dreams to fruition with one-touch control of your entire estate from an intuitive touch panel, custom-engraved keypad, smartphone or by voice activation. Crestron automation and control reveals your home or business' true potential with programmed scenes that instantly adjust your lights, shades, thermostat, audiovisual electronics, security system and more—all at the lift of a finger. Custom-tailored for any home, workplace and lifestyle, Crestron is truly the pinnacle of invisible comfort and convenience and takes pride in designing and manufacturing their products in America.
Established in 1999 by audio engineers and craftsmen, James Loudspeaker takes pride in its commitment to innovation when designing high-performance audio solutions. James Loudspeaker offers lines for luxury homes, marine applications and enterprising businesses alike. Through cutting-edge technology and flawless designs, their products provide unprecedented sonic performance in both indoor and outdoor environments. James Loudspeaker solutions emphasize aesthetics to deliver powerful sound while having a minimal presence in the space. Loudspeakers from all lines include ultra-slim driver technology, adjustable frequency distribution and quad-tweeter arrays. All James Loudspeaker customers receive personal support to ensure a solution that satisfies all of their needs and preferences. Choose from a wide range of in-wall, in-ceiling, under eave, landscape, bookshelf and loudspeaker models.
Inventors of the solid-state dimmer in 1959 and now holders of 2,700 worldwide patents, Lutron has expanded their product offering to more than 15,000 products. Lutron makes it possible to craft the perfect atmosphere at home or in the workplace to complement your day-to-night activities with personalized lighting and shading control for enhanced comfort and productivity. Recall your favorite settings from a master keypad or remote to easily transform your environment with just a tap or set your lights and shades to adjust on their own so you can focus on the activity at hand. From the workplace to the home, Lutron provides sophisticated solutions for custom lighting and shading that operate seamlessly at your command.
Sonos envelops every space of your home with brilliant audio, creating a soundscape you can easily customize to play what you want, where you want. With smart, wireless speakers for your music and cinema, Sonos expands crystal-clear audio anywhere you desire and connects to all your favorite media sources for easy, one-tap listening. Seamlessly command your speakers with voice activation or from your smart device of choice and rediscover your favorite music with a sound system that lets you listen your way.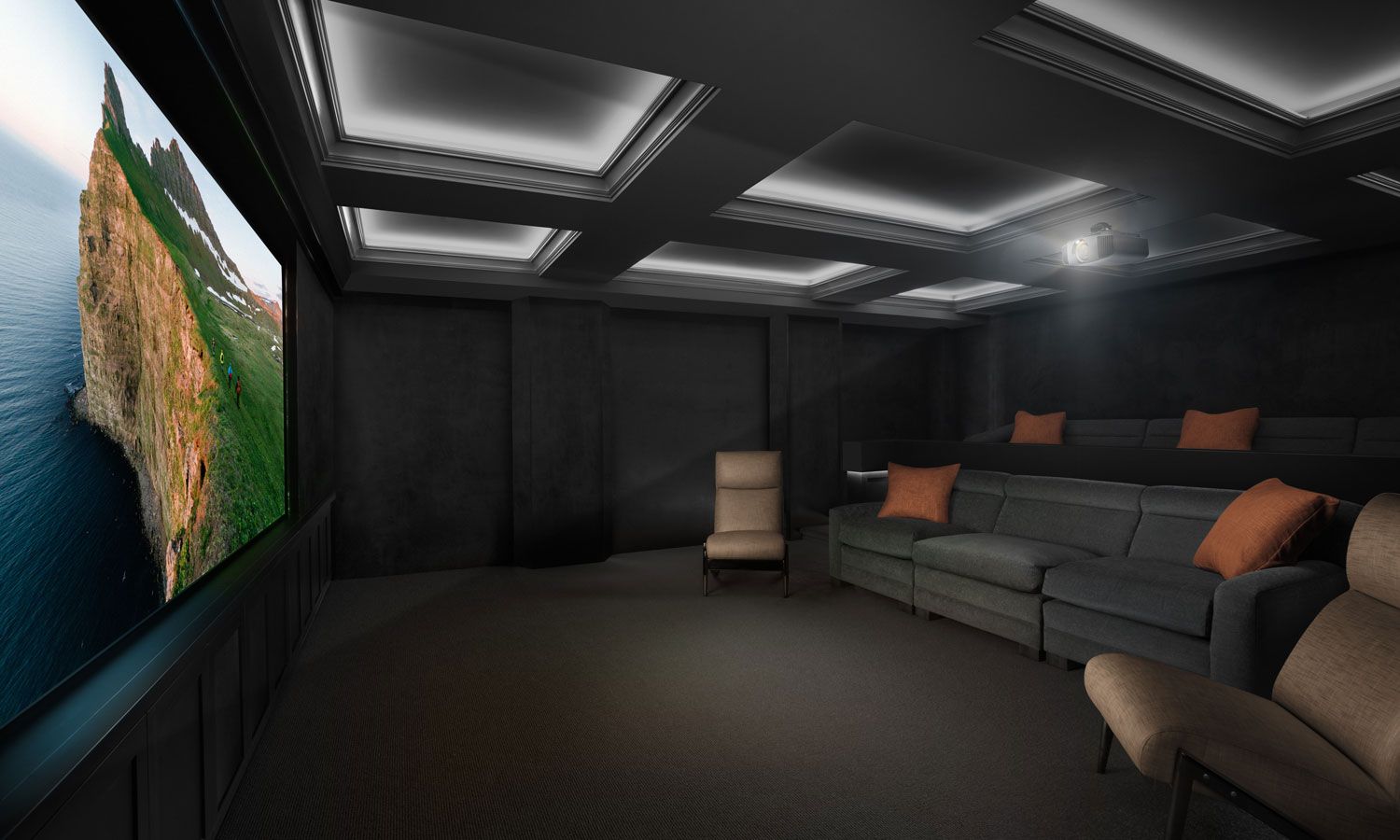 Delight your senses with professional-grade home entertainment solutions designed to harmonize both picture and sound for a breathtaking, true-to-life experience. Unprecedented contrast, color and realism are made possible with Sony's proprietary technologies that also lead in pixel-by-pixel detail for texture you can practically feel. Whether you're outfitting a multi-purpose media room or a dedicated private cinema, Sony's line of premium 4K HDR projectors and TV displays, AV receivers and high-resolution speakers work in tandem to craft the immersive experience intended by film and video game creators.
Start Your Journey to Smarter Living
Connect with us to learn more about how these industry-leading brands work together to create your dream smart home or business.