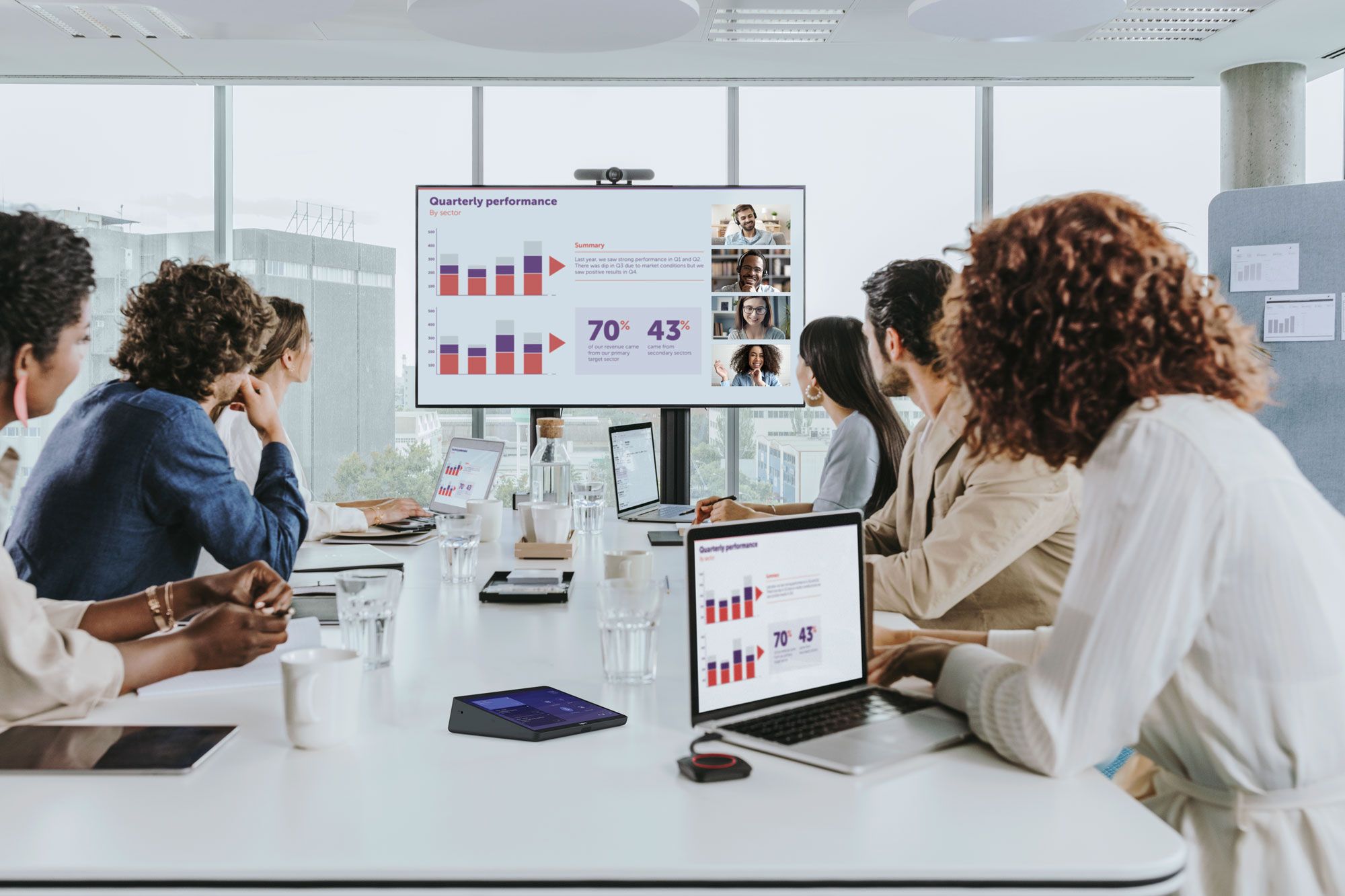 Convey Your Message Seamlessly
Barco ClickShare wireless meeting room and presentation solutions create unprecedented avenues for collaboration, from conference rooms to classroom
---
Convey Your Message Seamlessly
Barco ClickShare wireless meeting room and presentation solutions create unprecedented avenues for collaboration, from conference rooms to classrooms.
---
Wireless Presentation
Share content with a variety of intuitive methods in rooms of any size to create an interactive and informative presentation experience.
Clickshare Present
Take your collaboration to the next level with an agnostic and wireless presentation system that makes it easy to cooperate. In addition, Bring Your Own Device (BYOD) and other innovative interactivity features create a seamless workflow.
BYOD Support
Connect your laptop or smart device using the Button, App, or screen mirroring
Free and easy updates
Regularly update to the newest firmware to get the latest features and security
ISO 21001 Certified
Know your system is secure with five years of coverage and access to analytics
Management Dashboard
Enjoy remote management of your technology through the XMS Cloud Management Platform
Interactivity and Collaboration
Make any room a meeting room with the ClickShare wireless room system
Network Integration
Integrate your system no matter your infrastructure configuration for a fully connected solution
Wireless Conferencing
Create an immersive meeting experience for both in-room and remote participants with engaging and easy-to-use technologies
Seamless and intuitive conferencing
Improve productivity and collaboration with innovative solutions
Clickshare Conference
Transform any room into a hybrid meeting room with innovative conference room solutions. Your users will walk into the room, and their laptop will automatically connect to display and audio-video devices, with no need to wrestle with cords or waste time.
Wireless
Use the Button or App to present and collaborate from your device
Easy
Start a video meeting or switch platforms with a simple click on an intuitive platform
Hybrid
Connect with everyone no matter their location and turn any room into a conference room
Agnostic
Work with your favorite devices, global partners and brands
Flexible
Make collaboration seamless with an intuitive and flexible platform
Enterprise
Gain peace of mind with a secure, cloud-managed, and IT-friendly solution
Virtual & Hybrid Classroom
Transform and diversify educational institutions with virtual classrooms that use multimedia content, collaborative features, and interactive elements to engage students from anywhere in the world
Flexible, digital education solutions
Enable successful learning outcomes in online and hybrid applications
In The Classroom
Clickshare Present
ClickShare Present wireless systems allow students and teachers to share presentations with just the tap of a button. Students can use their own devices, such as cell phones that use AirPlay and Google Cast, to collaborate and annotate content easily. Teachers can enable moderator mode to ensure that the displayed information is appropriate. Presentations can be shown on a big interactive touchscreen display or multiple displays with one-to-many mirroring so students can see more clearly. As one of the top education technology companies in Burlington, Mississauga and greater Ontario, Design Electronics can help you create the perfect presentation solution for your classrooms.
BYOD

ClickShare Present and ClickShare Conference are both fully compatible with BYOD, so you and your students can easily bring your laptop, desktop, tablet, or mobile device to share key content for collaboration easily.

Collaborative Experience

Easily control your presentations with touchscreen devices and move through your slide deck without having to use a clicker, mouse, or keyboard. In addition, active users can make notes on collaborative slides for a truly engaging experience.

Easy To Use Interface

There is no need to spend time training your students or coworkers to start a meeting. ClickShare makes it easy to share content, collaborate with coworkers, and create conferences. Just plug in the Button or install the App for almost instant use!
In The Classroom
Clickshare Conference
ClickShare Conference makes it easy for teachers to engage students in hybrid and online classrooms. Create an innovative learning experience with meaningful interaction and participation with polls, quizzes, and breakout rooms. Students can talk with peers, ask questions, or draw on the whiteboard to participate in discussions. In addition, instructors can monitor their students and leverage analytics to optimize their classes.
BYOM

ClickShare Conference takes the convenience of BYOD to the next level with Bring Your Own Meeting (BYOM). This feature lets you start a video conference on any conferencing platform and connect it wirelessly to the conference room display and AV.

Interactive Features

ClickShare includes innovative features to keep remote students engaged, efficient, and productive, like annotation, blackboarding, and more to create a future-proof hybrid classroom. Best of all, you can rest assured that your data will remain secure!

Compatible With Many Infrastructures

ClickShare Conference easily integrates into your network without the need to invest in extra equipment. This IT grade solution supports many infrastructure configurations, including standalone, connected or fully network integrated.
Breakthrough Video Solutions
High-end, sustainable technologies and installations services elevate the video performance in cinemas, home theaters, conference rooms and more.
---
Home Cinema Projectors
Watch movies with flawless replication of every detail and color using the same technology to replicate movies as cinematographers used to film them.
Bring movie magic into your home
Experience the finest in home theaters and media room projection.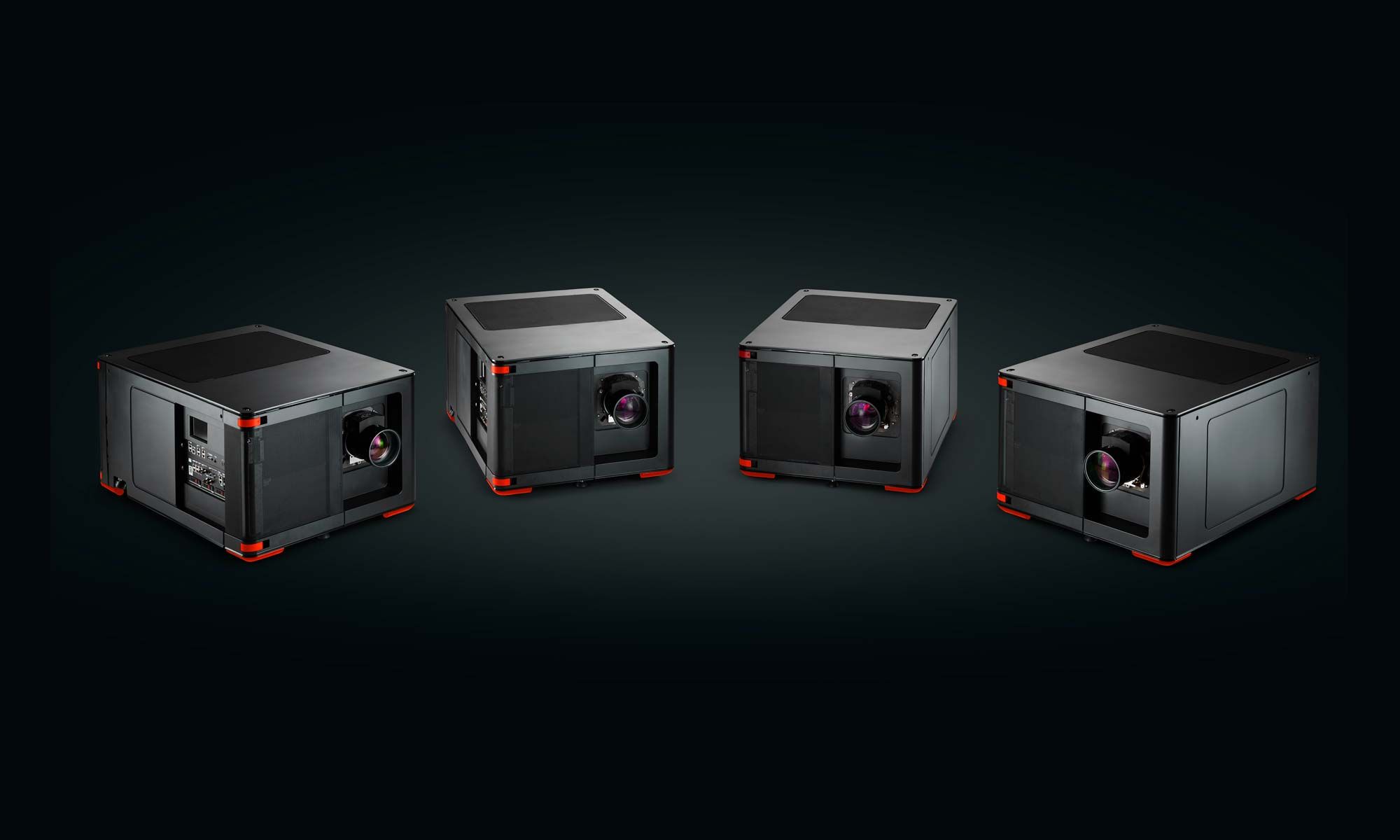 Featured Series
Series 4 Smart cinema projectors
The next generation of projectors, the industry-leading Series 4 Smart cinema projectors offer native 4K resolution, wider color gamut, enhanced uniformity and higher contrast for an unrivaled and detailed image. In addition, this future-ready platform is environmentally friendly and designed to support the future of cinema. Whether you are looking for a projector for your deluxe home cinema in Oakville or your commercial theater in Toronto, a certified Barco dealer like Design Electronics can help you choose the perfect solution that will exceed your expectations with stellar image quality and intuitive control.
Installation Projectors
Choose from a wide variety of flexible projectors that provide a strong framework for any size installation, perfect for theme parks, universities, and more.
Discover future-proof illumination technologies
Get to know these unrivaled projector solutions today
RGB Laser Projector

Embrace the power of the projectors used in the world's leading cinemas for your next installation! Featuring a wider color gamut and Barco's commitment to eco-conscious solutions, the RGB laser projector line is a great fit for installations that need accurate image fidelity and breathtaking color for Rec. 2020 content that covers 75% of the visible light spectrum. In addition, the brightness goes up to 75,000 lumens for facilities that require high illumination.

Laser Phosphor Projector

Unlike RGB projectors that utilize red, green, and blue lasers, the light in a laser phosphor projector uses only blue lasers with a yellow phosphor wheel. As a result, laser phosphor projectors work well in installations where size and flexibility are important due to their compact and lighter design that allows for easy stacking and transport. In addition, Barco's solutions are durable, featuring 40,000 hours of DCI compliant brightness, and offer a lower cost of ownership than RGB projectors.

Lamp Projector

For a traditional cinema experience, Barco has lamp-based cinema projectors that offer an ideal balance between image quality and cost-efficiency. Using the expertise of seasoned cinematographers and professionals, this range of DCI-compliant solutions vividly recreate every detail of a movie just as the director intended. Like all other Barco products, all parts are custom-crafted to ensure the highest quality standards.
LED Video Walls
Discover cutting-edge visualization and collaboration solutions that increase productivity and simplify daily business operations.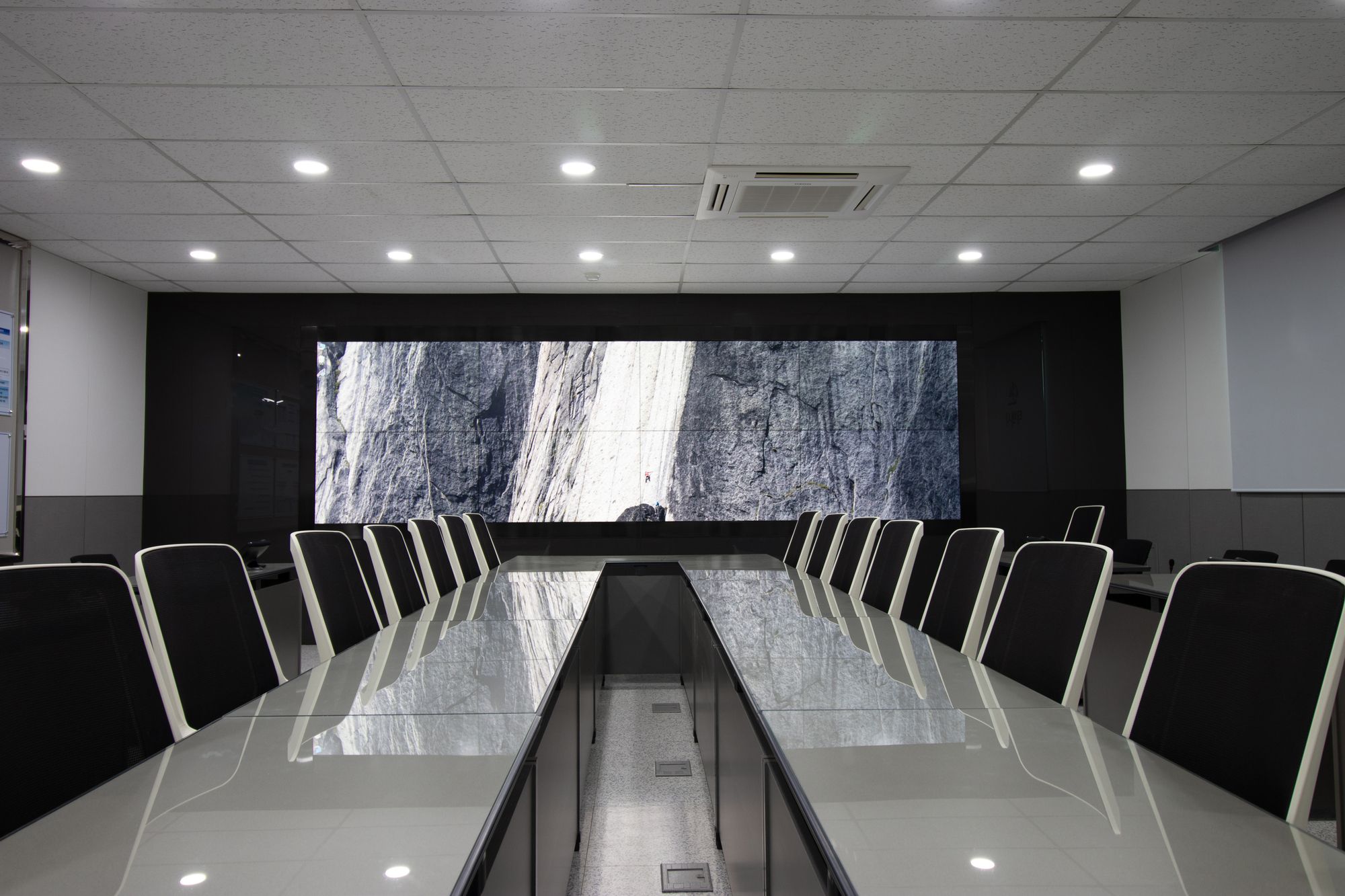 Corporate Boardrooms
Enhance your meetings with a premium portfolio of technology that increases collaboration through high-quality displays and intuitive interfaces.
Digital Signage
Impress clients and guests with high impact, low maintenance video wall displays that deliver a strong message in your lobby or office.
Experience Centers
Show, don't tell your clients about your business using interactive and educational systems that leave a big impression.
Control Rooms
Leverage customizable LED video walls that offer detailed, accurate images for quick response times in critical traffic, security or emergency applications.